What Our Clients Are Saying
Don't just take it from us, let our clients do the talking!
"… Really appreciate the job you did shooting Greeny's speech.  It turned out very well and most importantly, Greeny was happy with it. Thank you for making the process smooth."
"Just finished our interview with Steven Lopez. He was fantastic, as was Mark Traverso who helped us out. Thank you so much for assisting with this – we greatly appreciate it!"
Click here to learn more
"Just wanted to say thanks for 2 great days work. It was really enjoyable to work with you."
Fiona Gardner, Producer, Pharma Television
"Thanks so much. The shots look so good. We've just finished the video edit. Many thanks again for the great work!"
Cathy Yang, Producer, CCTV America
"… nothing short of superlative… willing and quite able to take the ball and run with it without undue prompting or lengthy direction…a great knack for interpersonal communication allowing others into his work process…a pleasure to work with, sensitive to the needs of the working team, yet a very aggressive taskmaster while getting the job done…makes the work seem easy and the end results are outstanding."
MaryAnn Croce La Faire,
 Video Production Specialist,
 U.S. Environmental Protection Agency
"… a constant professional… superb all the way around, always trying to make everything just a bit better."
David Snowden, President, Triangle Talent
"Thanks so much for everything.  Your assembled team was great – I really enjoyed working with everyone."
"The show looked JUST GREAT, everyone from our leadership was impressed and we are grateful to you for making it so much easier to do this than in the past…. My hat is off to you for your graciousness, flawless client service, skills as a writer and producer, and as a "handler" of physician spokespeople.  It is a rare person who combines those talents with as much calm as you demonstrated."
"Mark Traverso — your on-site field producer — as usual did an excellent job writing, producing and delivering the VNR's under pressure and with little resources. We have worked with Mark before many times in other capacities, and I felt extremely glad to have him on the ground developing these products for the VA."

"… THANK YOU again for your wonderful camera work on both R.S.Owens and Barack Obama.  It's been such a pleasure working with you."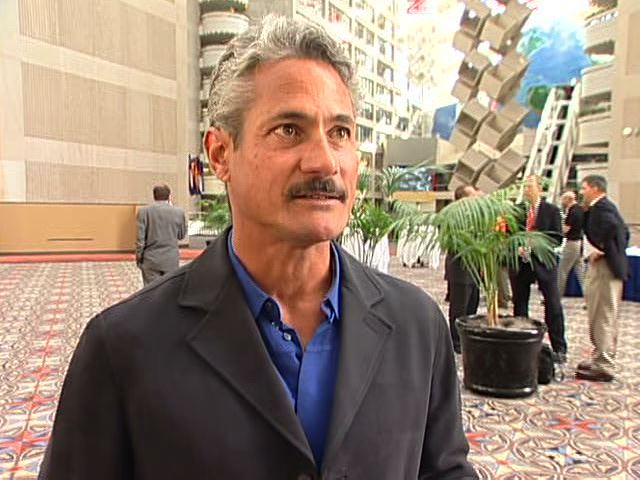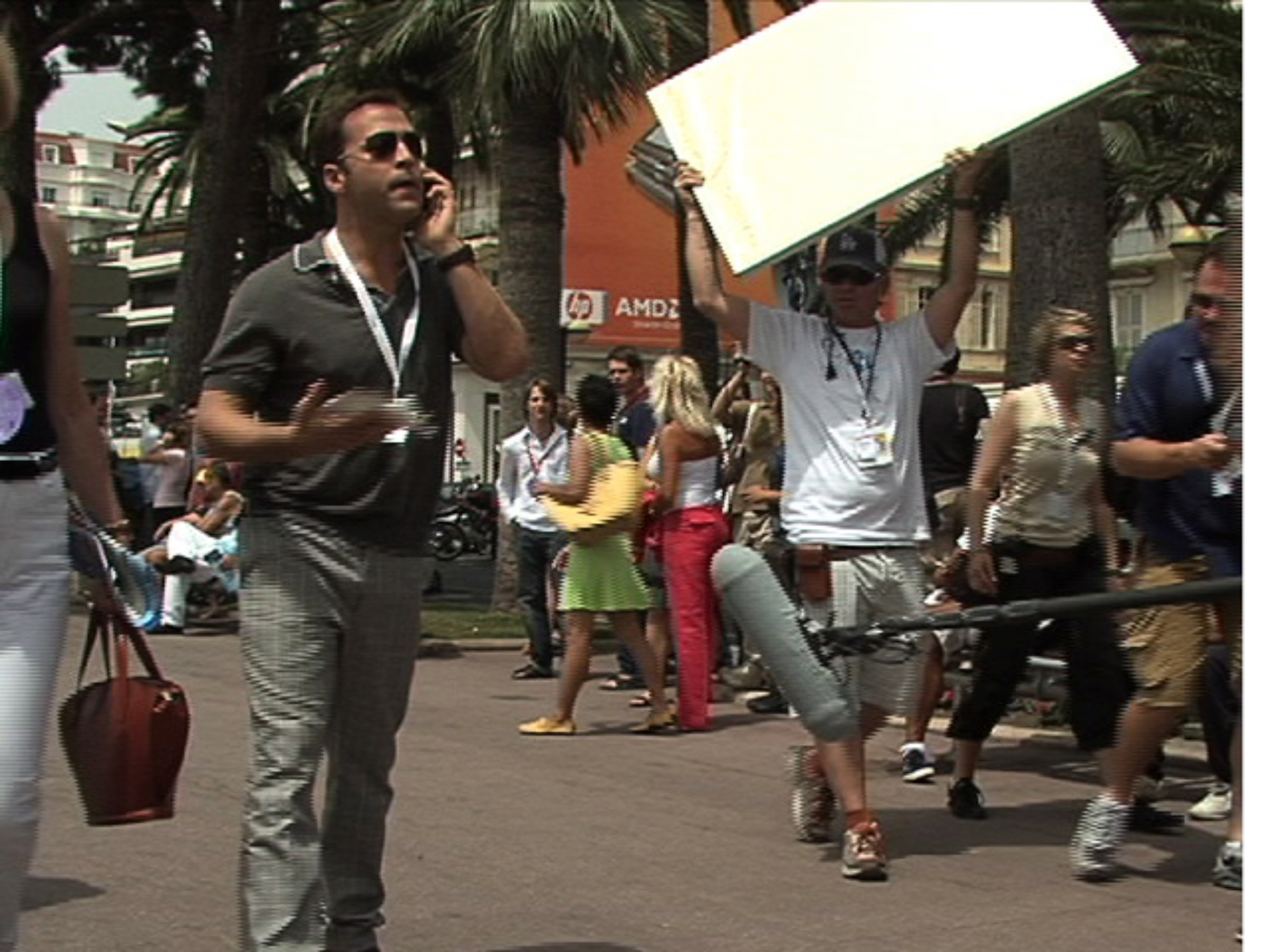 OUR CLIENTS
These are a few of the many outstanding organizations with whom we have been privileged to work.  We love them like a cool drink on a hot day.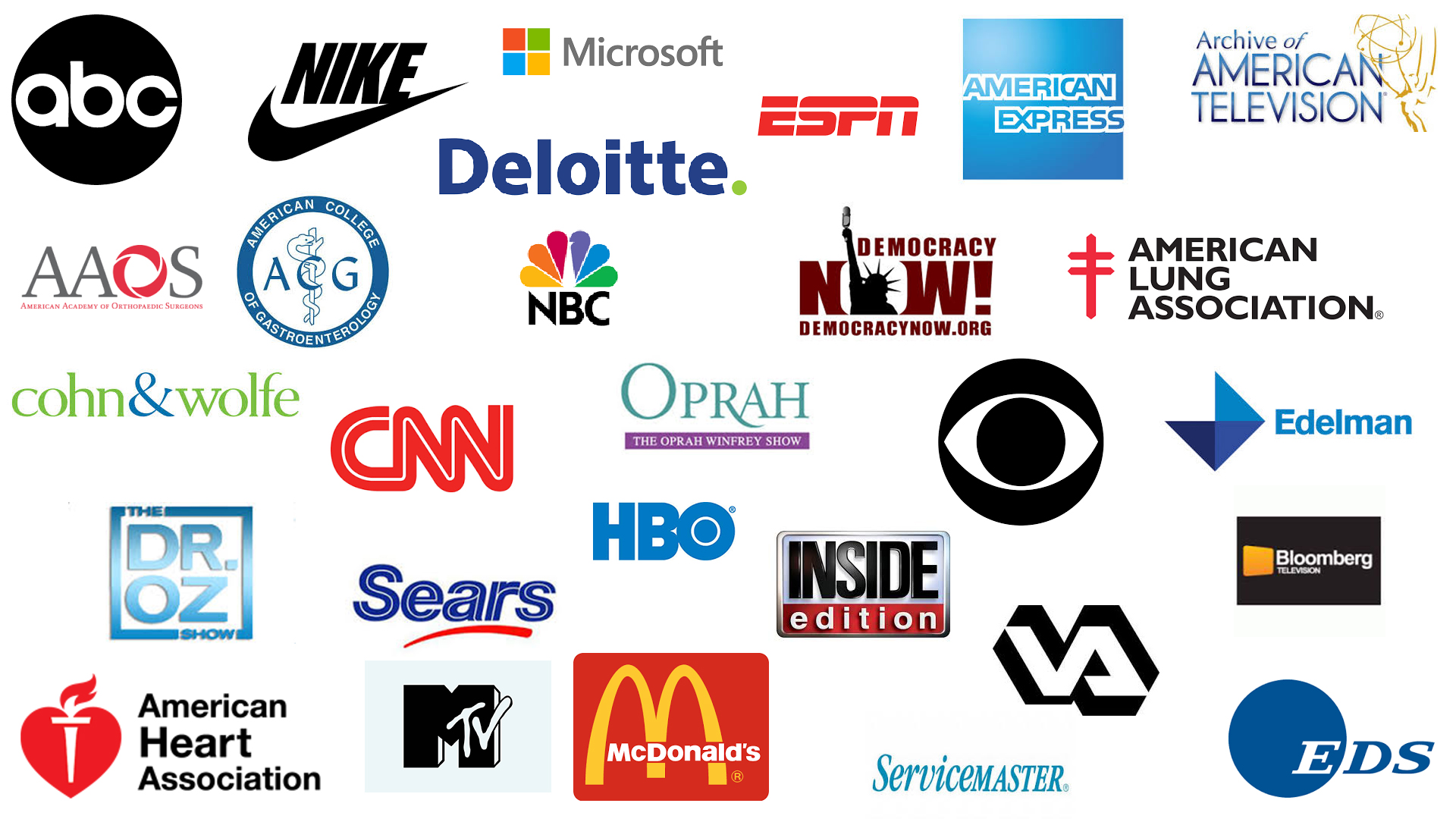 Some of the many celebrities with whom we've enjoyed working:
BARACK OBAMA
VINCE VAUGHN
ROBERT DUVALL
COMMON
ROBERT REDFORD
MARION COTTIARD
OPRAH WINFREY
MICHAEL PHELPS
CHRISTIAN BALE
JENNIFER ANISTON
DWAYNE "THE ROCK" JOHNSON
TONY BLAIR
MICHAEL JORDAN
KENNY SMITH
GIADA DE LAURENTIS
MIKE DITKA
KENNY CHESNEY
RAY CHARLES
JESSE JACKSON
EVAN LYSACEK
JEREMY PIVEN
NICOLAS SARKOZY
BILL CLINTON
BOB DYLAN
SHAWN JOHNSON
BRUCE JENNER
MARY LOU RETTON
NADIA COMENICHI
MR. T
GREG LOUGANIS
KENNY LOGGINS
LARRY KING
BLAKE GRIFFIN
Don't Be Shy
If we didn't answer all of your questions, feel free to drop us a line anytime.  We always sleep with one eye open.